Four years ago this week I moved in to - what was then - a newly-built office, shown below: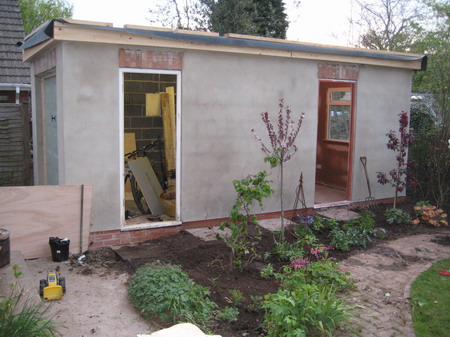 As somebody commented back then it looks like all it needs is a Ladies / Gentlemen sign above each door. They were right - it does have the look of a public convenience to it. The plan was to grow ivy up it as a form of camouflage and soon after it was built I planted ivy plants along its length.
Here's what it looks like now, four years on: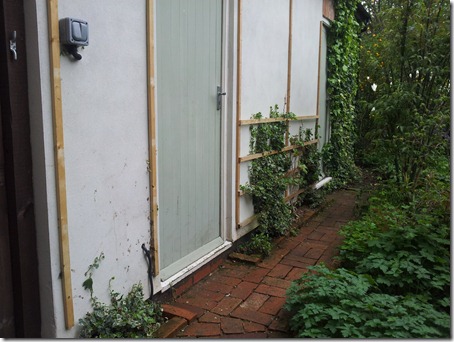 I was expecting that, by now it would be completely covered in ivy. But it ain't. Why not?
Notice the far end (past the office door) is completely covered. Here I planted an ivy plant that was in tub left by the previous owners. As expected it's gone bonkers and achieved the desired results.
The other ivy you can see was bought from garden centres and has barely grown. Not only that but it's not sticking to the wall and I've had to hold it up with the wood you can see, which I'd rather not need to be there.
The ivy nearest to the camera I cut right back the other day, thinking it might need a fresh start. Somebody told me that only new growth sticks to the wall. Maybe the growth I was seeing was from non-sticking existing growth.
I know this is a strange request but it's becoming a bit of an obsession for me now. It's driving me nuts. How hard can it be to grow ivy?! I always thought it was a menace, that, given a chance, consumes everything in its path.
What type of ivy do I need to buy to get the "mile a minute" stuff?